Solo Exhibition
"HERE & BEYOND"
Galerie Inken
Waldstraße 31 D-76133 Karlsruhe, Germany
16th September 2011- 15th January 2012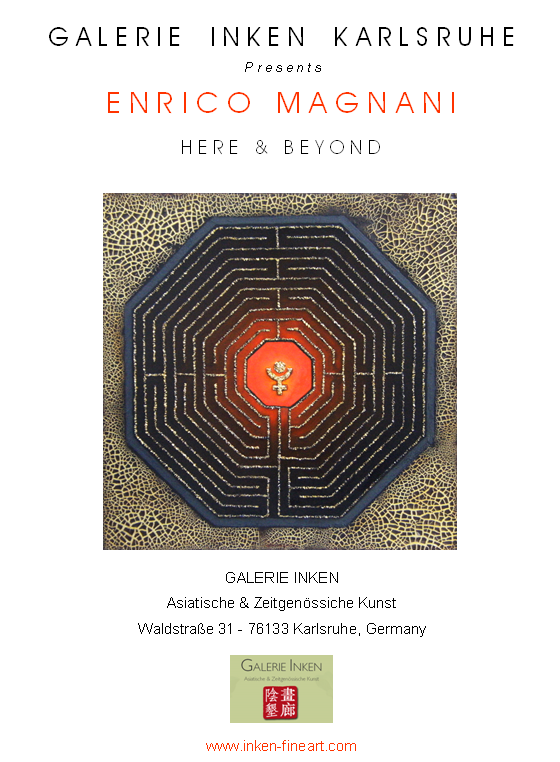 » Here & Beyond « is the new solo Exhibition by Enrico Magnani.
Together with artworks inspired by European spiritual traditions, a series of seven recent works
based on the hexagrams of the Chinese oracle » I Ching « (known since 3000 b.C.) is presented.
An exhibition where the union of two great spiritual traditions takes place: East and West meet
each other under the same principle of » Here & Beyond «, reminding the human being where
we are and where we go on the mystical path of evolution.
Using an original artistic language based on ancient archetypical symbols,
Enrico Magnani's artworks catalyze the attention of the public on the way
to reach a higher consciousness.