PROSPERITY
the christmas collection 2020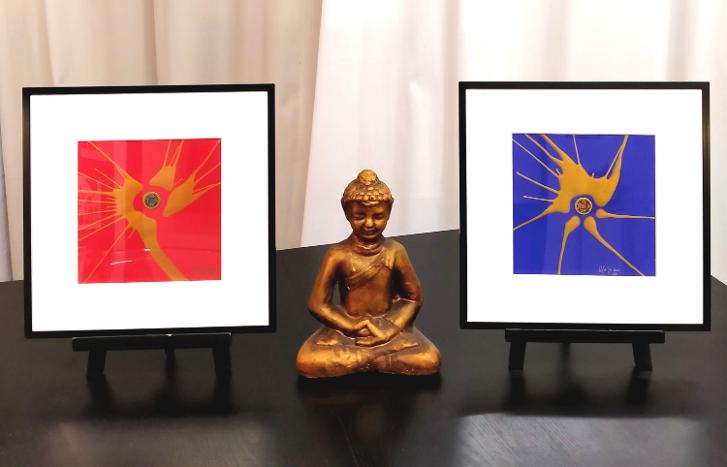 ITA
PROSPERITY è una serie di studi su carta dipinta ad acrilico.
Ogni opera contiene la celebre moneta portafortuna

con la quale si consulta l'altrettanto celebre oracolo "I Ching"
Un talismano per attivare l'energia positiva.
Per acquistare le opere scrivere a: mail@enricomagnani-art.com

***

PROSPERITY is a series of studies on paper painted with acrylic.
Each work contains the famous lucky coin
with which the equally famous oracle "I Ching" is consulted
.
A talisman to activate positive energy.
To purchase the artworks please write to: mail@enricomagnani-art.com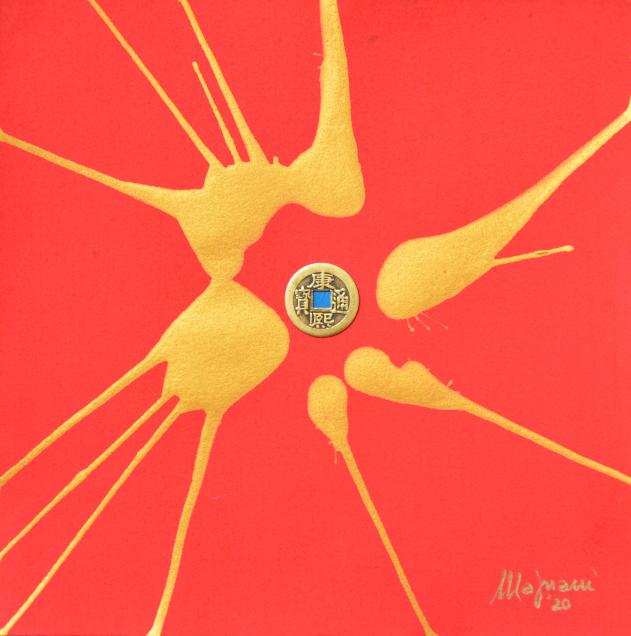 PROSPERITY #1
Tecnica: acrilico e moneta di bronzo su carta
Technique: Acrylic and bronze coin on paper

Dimensioni / Size: 23 x 23 cm / 9 x 9 in
Incorniciata / Framed: 33 x 33 cm / 13 x 13 in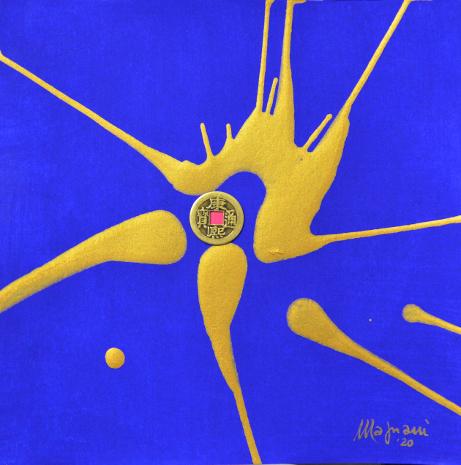 PROSPERITY #7
Tecnica: acrilico e moneta di bronzo su carta
Technique: Acrylic and bronze coin on paper
Dimensioni / Size: 23 x 23 cm / 9 x 9 in
Incorniciata / Framed: 33 x 33 cm / 13 x 13 in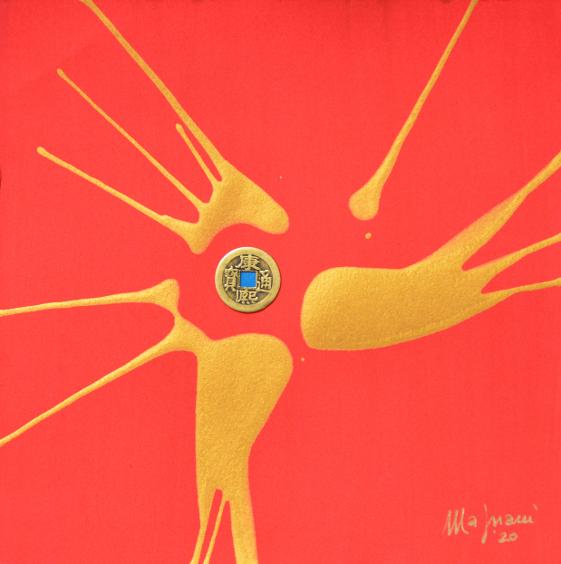 PROSPERITY #2

Tecnica: acrilico e moneta di bronzo su carta
Technique: Acrylic and bronze coin on paper
Dimensioni / Size: 23 x 23 cm / 9 x 9 in
Incorniciata / Framed: 33 x 33 cm / 13 x 13 in
PROSPERITY #8
Tecnica: acrilico e moneta di bronzo su carta
Technique: Acrylic and bronze coin on paper
Dimensioni / Size: 23 x 23 cm / 9 x 9 in
Incorniciata / Framed: 33 x 33 cm / 13 x 13 in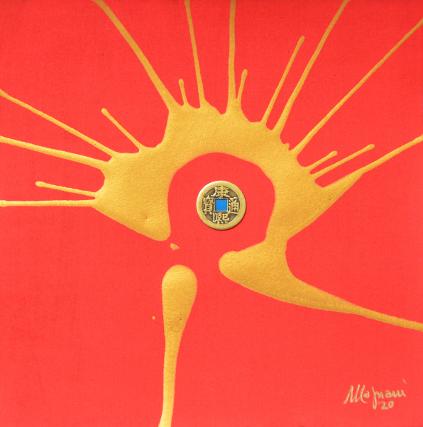 PROSPERITY #3
Tecnica: acrilico e moneta di bronzo su carta
Technique: Acrylic and bronze coin on paper
Dimensioni / Size: 23 x 23 cm / 9 x 9 in
Incorniciata / Framed: 33 x 33 cm / 13 x 13 in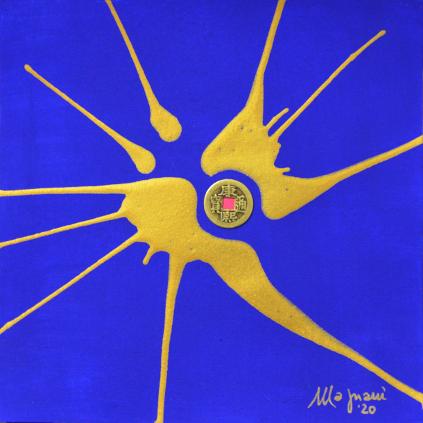 PROSPERITY #9
Tecnica: acrilico e moneta di bronzo su carta
Technique: Acrylic and bronze coin on paper
Dimensioni / Size: 23 x 23 cm / 9 x 9 in
Incorniciata / Framed: 33 x 33 cm / 13 x 13 in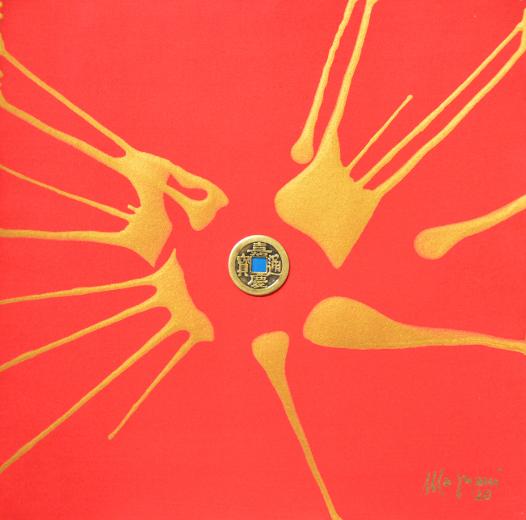 PROSPERITY #4
Tecnica: acrilico e moneta di bronzo su carta
Technique: Acrylic and bronze coin on paper
Dimensioni / Size: 23 x 23 cm / 9 x 9 in
Incorniciata / Framed: 33 x 33 cm / 13 x 13 in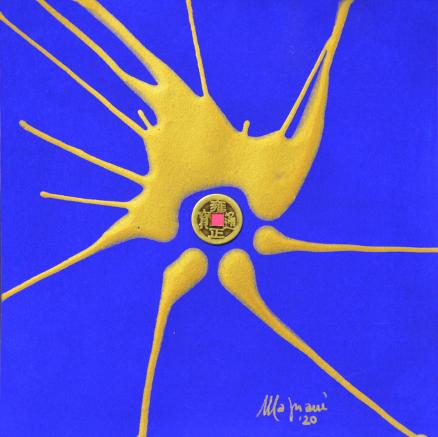 PROSPERITY #10

Tecnica: acrilico e moneta di bronzo su carta
Technique: Acrylic and bronze coin on paper
Dimensioni / Size: 23 x 23 cm / 9 x 9 in
Incorniciata / Framed: 33 x 33 cm / 13 x 13 in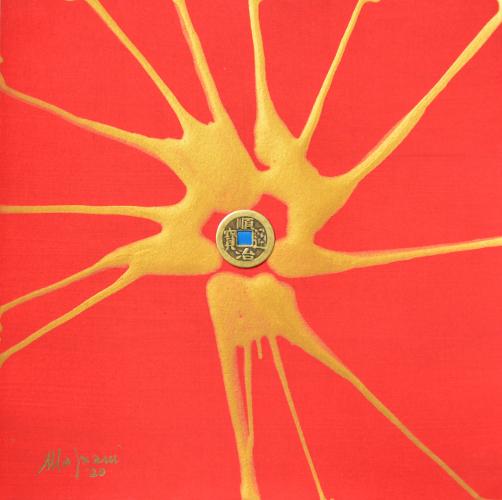 PROSPERITY #5
Tecnica: acrilico e moneta di bronzo su carta
Technique: Acrylic and bronze coin on paper
Dimensioni / Size: 23 x 23 cm / 9 x 9 in
Incorniciata / Framed: 33 x 33 cm / 13 x 13 in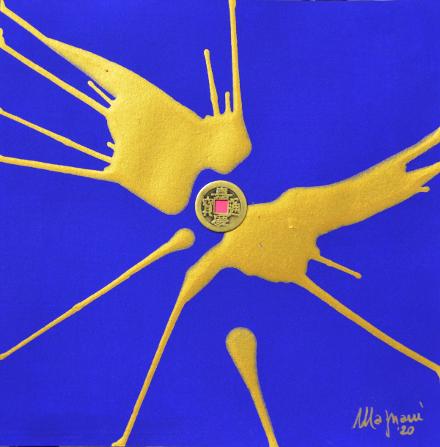 PROSPERITY #11
Tecnica: acrilico e moneta di bronzo su carta
Technique: Acrylic and bronze coin on paper
Dimensioni / Size: 23 x 23 cm / 9 x 9 in
Incorniciata / Framed: 33 x 33 cm / 13 x 13 in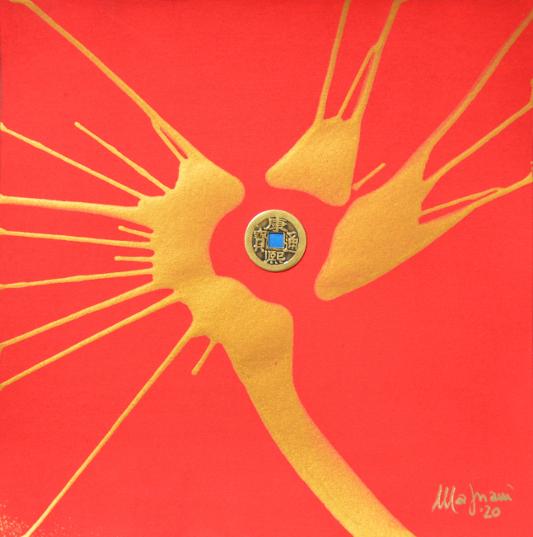 PROSPERITY #6
Tecnica: acrilico e moneta di bronzo su carta
Technique: Acrylic and bronze coin on paper
Dimensioni / Size: 23 x 23 cm / 9 x 9 in
Incorniciata / Framed: 33 x 33 cm / 13 x 13 in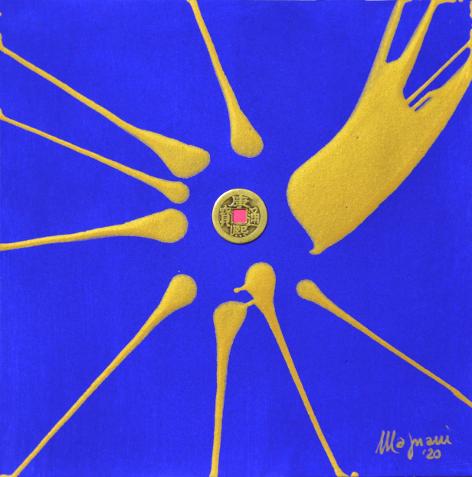 PROSPERITY #12
Tecnica: acrilico e moneta di bronzo su carta
Technique: Acrylic and bronze coin on paper
Dimensioni / Size: 23 x 23 cm / 9 x 9 in
Incorniciata / Framed: 33 x 33 cm / 13 x 13 in