PROSPERITY VELVET

the christmas collection 2021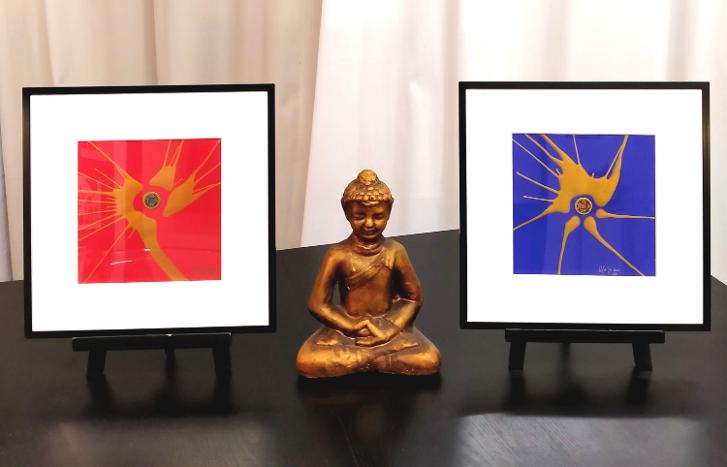 ITA
PROSPERITY VELVET è una serie di nove opere realizzate con lanci di colore acrilico su velluto. Ogni opera include la celebre moneta portafortuna in ottone con la quale si consulta l'altrettanto celebre oracolo I Ching. Una decima opera completa la serie: realizzata con veri lanci di ottone fuso - one of a kind!
Un talismano per attivare l'energia positiva.
Che queste opere possano diventare un'icona per invitare e vivere la prosperità nella nostra vita.
Per acquistare le opere scrivere a: mail@enricomagnani-art.com

***

PROSPERITY VELVET is a series of nine works created with acrylic color throws on velvet. Each work includes the famous brass lucky coin with which the equally famous I Ching oracle is consulted. A tenth work completes the series: made with real cast brass throws - one of a kind!
A talisman to activate positive energy.
May these works become an icon for inviting and living prosperity into our lives.
To purchase the artworks please write to: mail@enricomagnani-art.com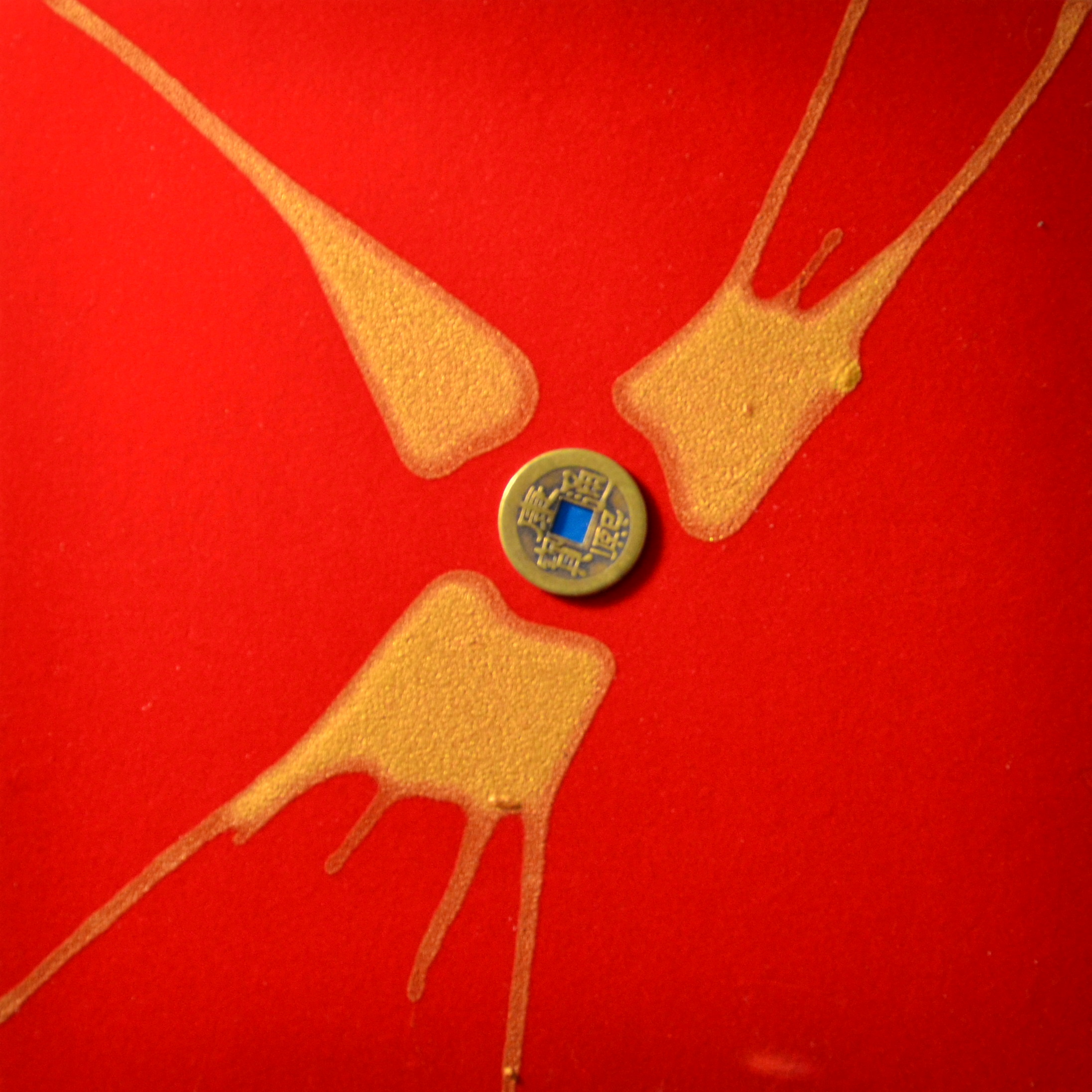 PROSPERITY VELVET #1
Tecnica: acrilico e moneta di ottone su velluto
Technique: Acrylic and brass coin on velvet

Dimensioni / Size: 23 x 23 cm / 9 x 9 in
Incorniciata / Framed: 33 x 33 cm / 13 x 13 in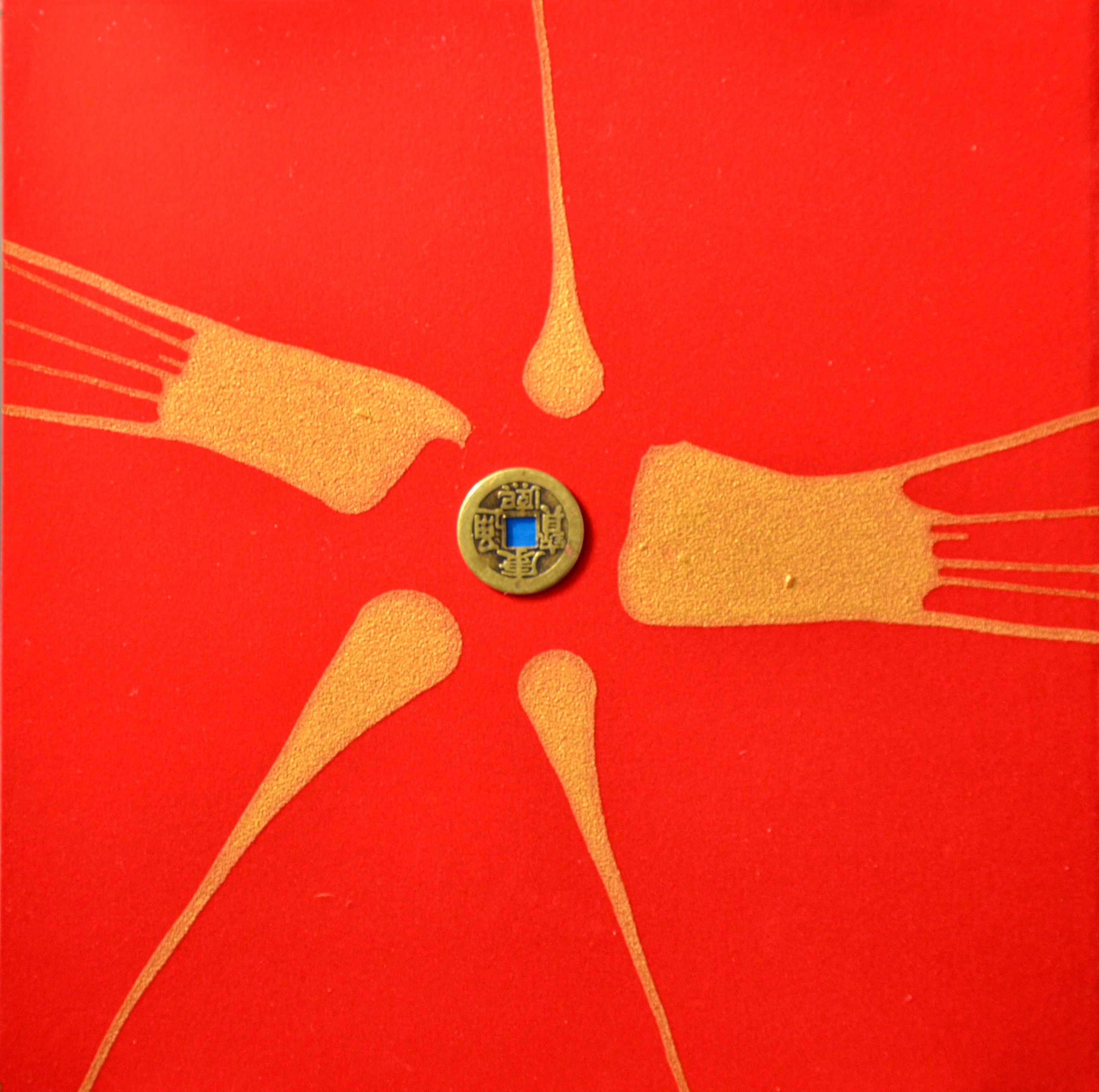 PROSPERITY VELVET #2

Tecnica: acrilico e moneta di ottone su velluto
Technique: Acrylic and brass coin on velvet

Dimensioni / Size: 23 x 23 cm / 9 x 9 in
Incorniciata / Framed: 33 x 33 cm / 13 x 13 in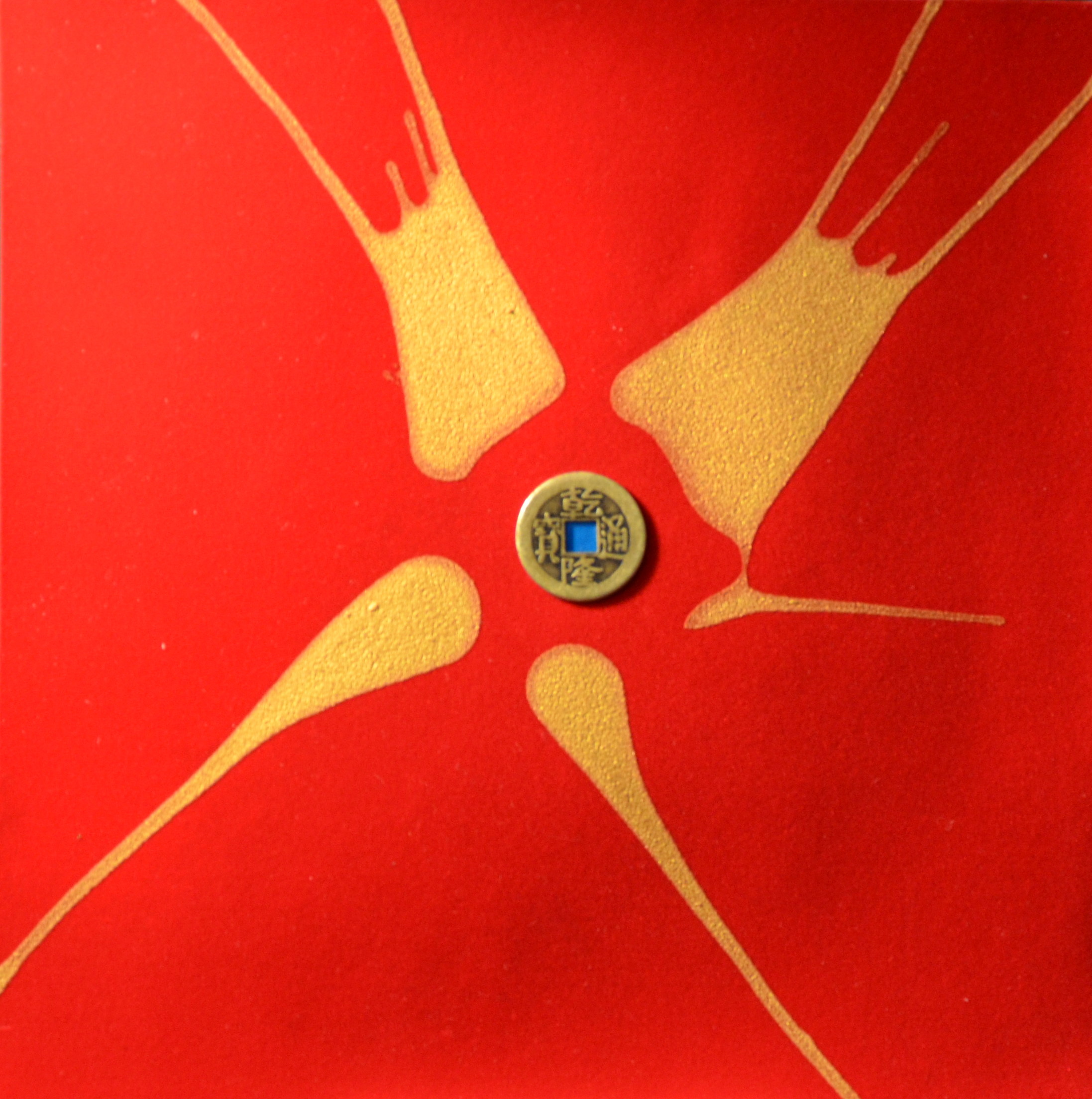 PROSPERITY VELVET #3

Tecnica: acrilico e moneta di ottone su velluto
Technique: Acrylic and brass coin on velvet

Dimensioni / Size: 23 x 23 cm / 9 x 9 in
Incorniciata / Framed: 33 x 33 cm / 13 x 13 in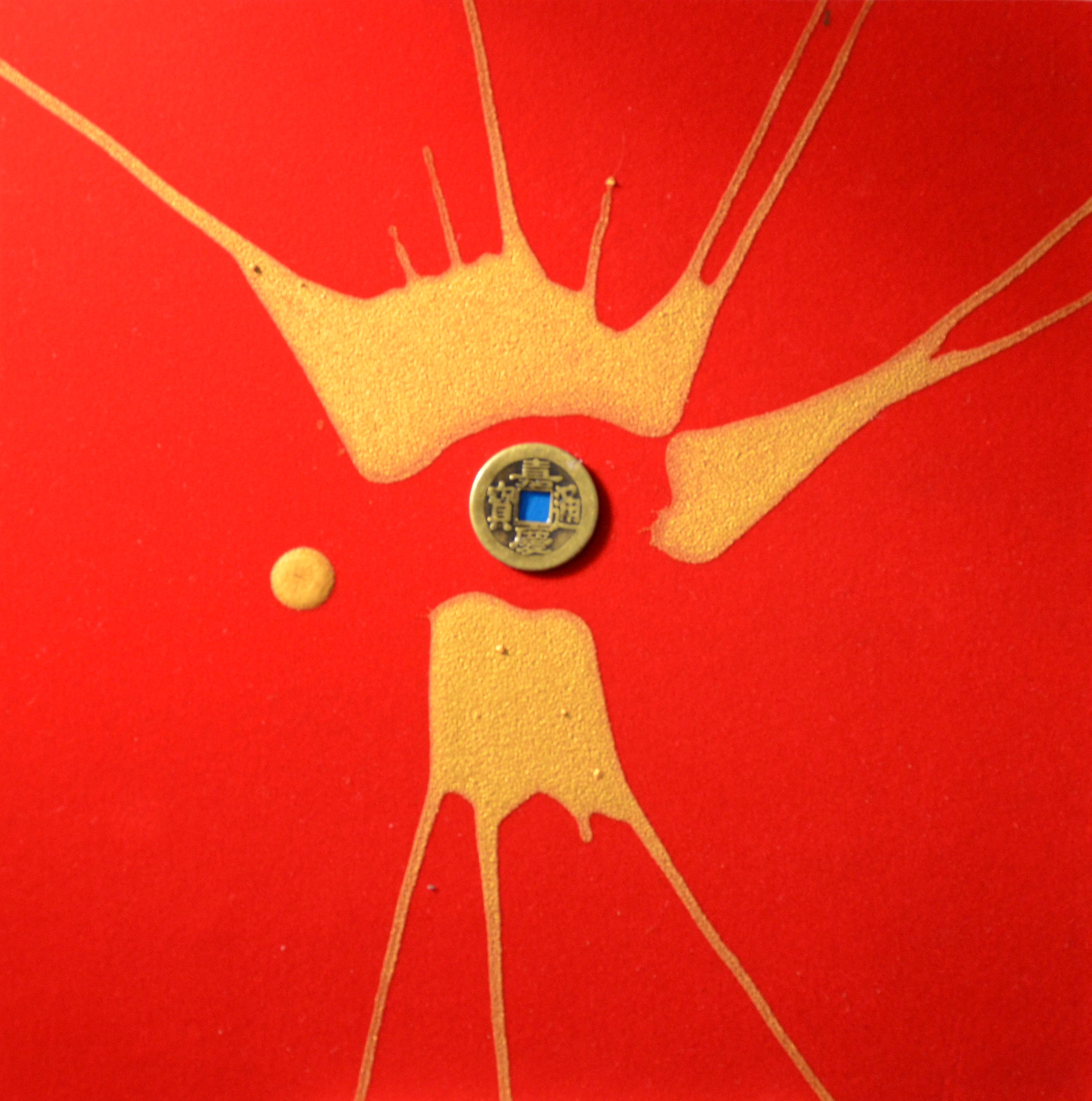 PROSPERITY VELVET #4

Tecnica: acrilico e moneta di ottone su velluto
Technique: Acrylic and brass coin on velvet

Dimensioni / Size: 23 x 23 cm / 9 x 9 in
Incorniciata / Framed: 33 x 33 cm / 13 x 13 in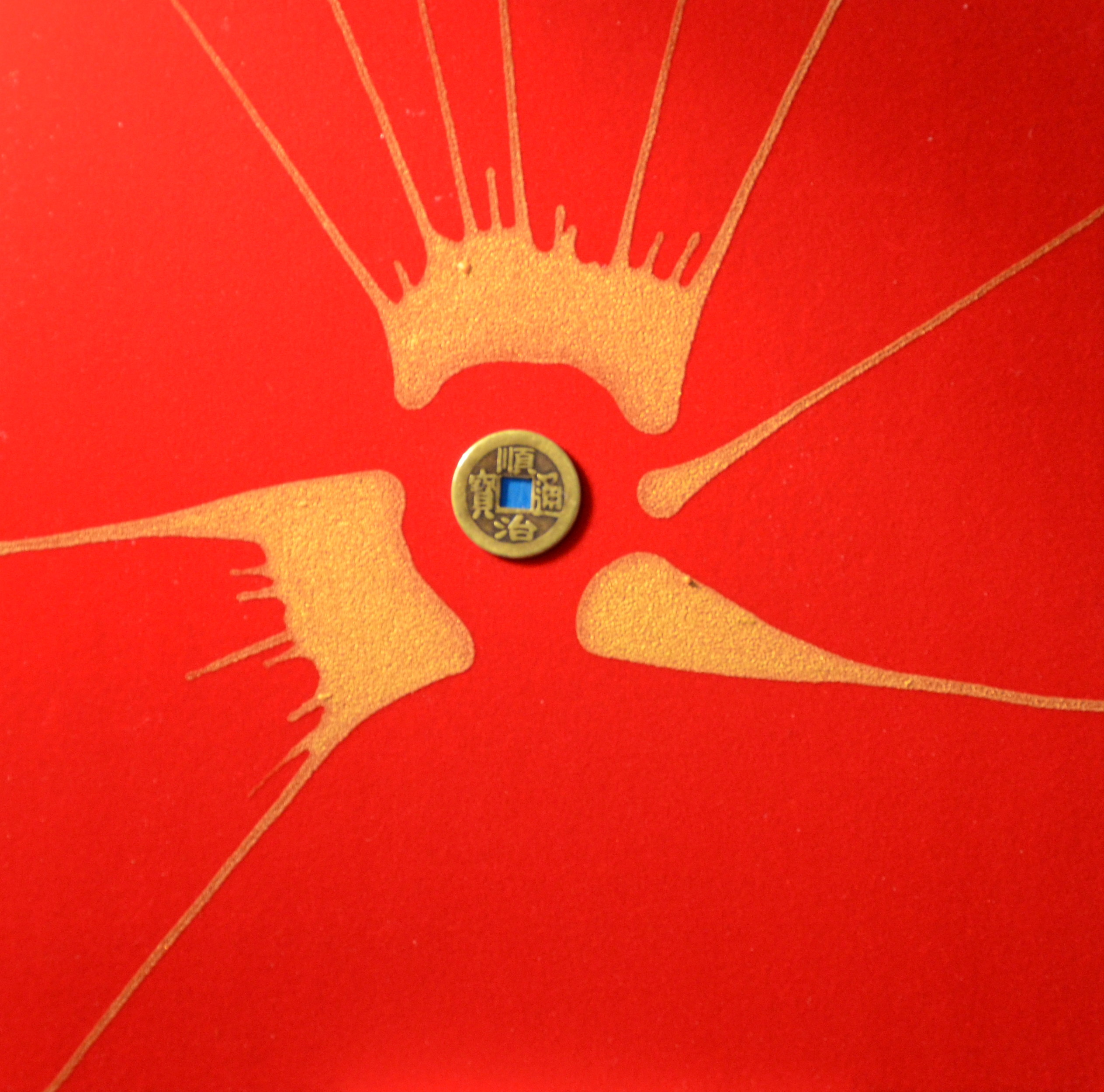 PROSPERITY VELVET #5

Tecnica: acrilico e moneta di ottone su velluto
Technique: Acrylic and bronze coin on velvet

Dimensioni / Size: 23 x 23 cm / 9 x 9 in
Incorniciata / Framed: 33 x 33 cm / 13 x 13 in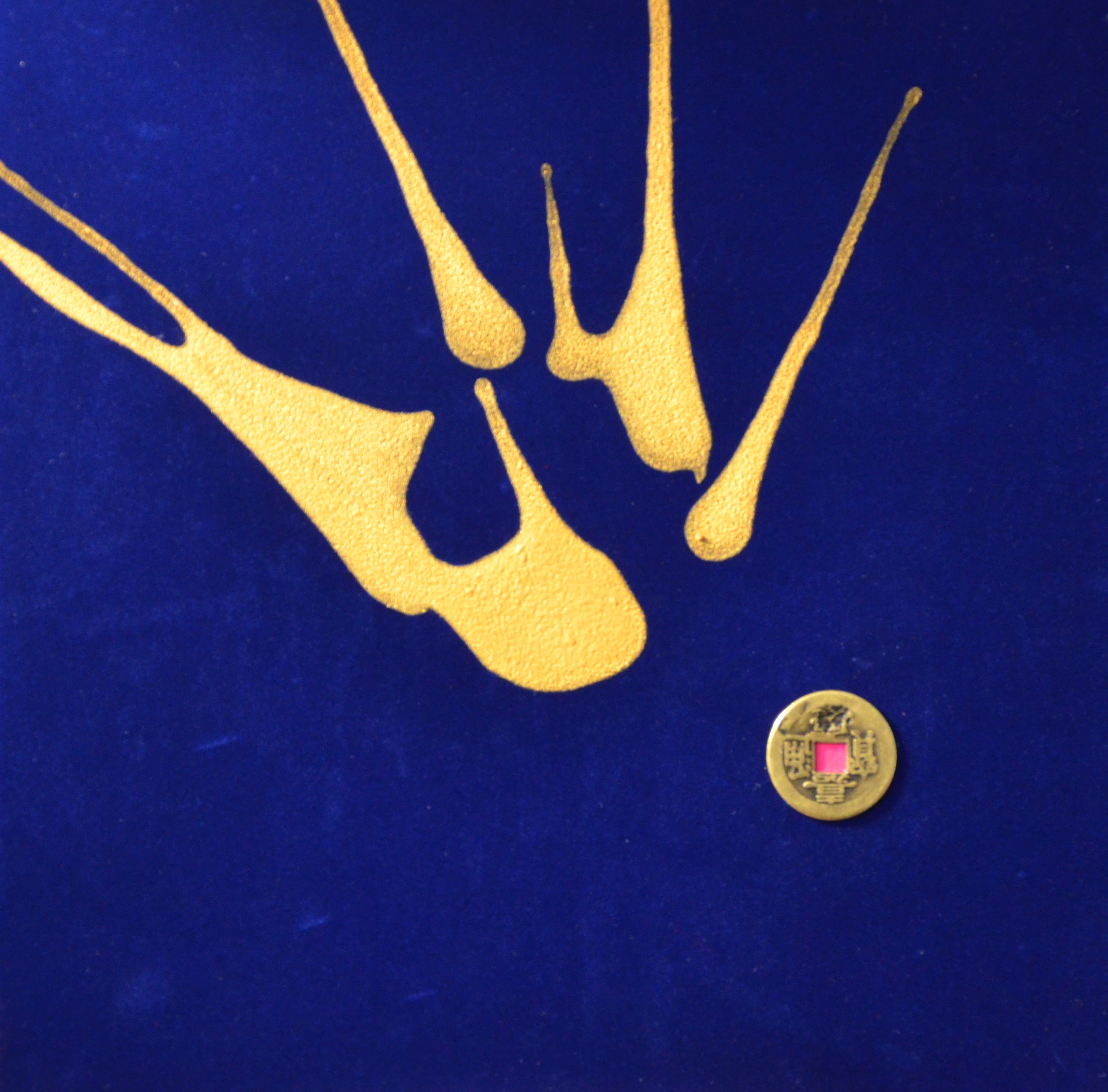 PROSPERITY VELVET #6

Tecnica: acrilico e moneta di ottone su velluto
Technique: Acrylic and brass coin on velvet

Dimensioni / Size: 23 x 23 cm / 9 x 9 in
Incorniciata / Framed: 33 x 33 cm / 13 x 13 in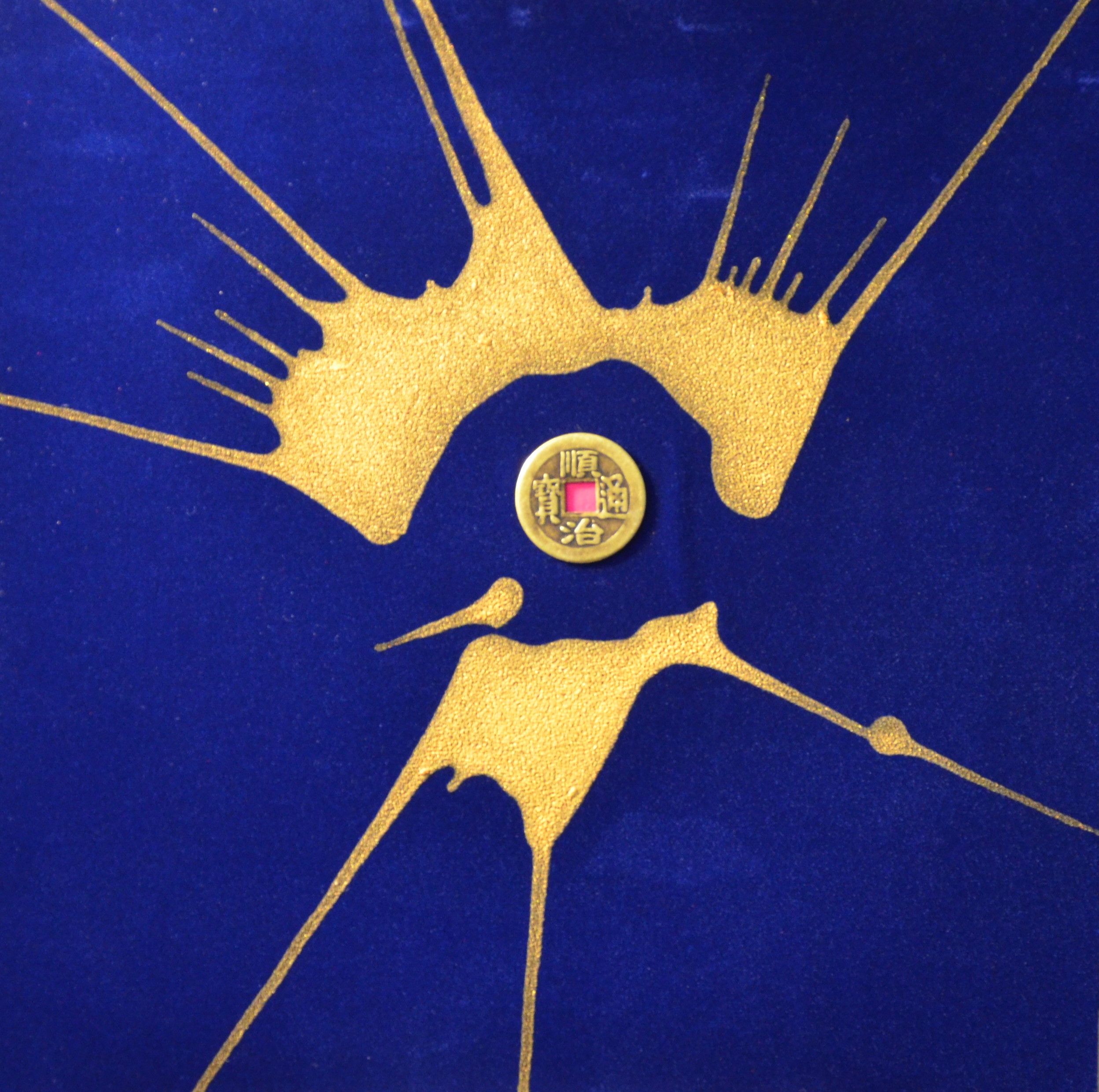 PROSPERITY VELVET #7
Tecnica: acrilico e moneta di ottone su velluto
Technique: Acrylic and brass coin on velvet

Dimensioni / Size: 23 x 23 cm / 9 x 9 in
Incorniciata / Framed: 33 x 33 cm / 13 x 13 in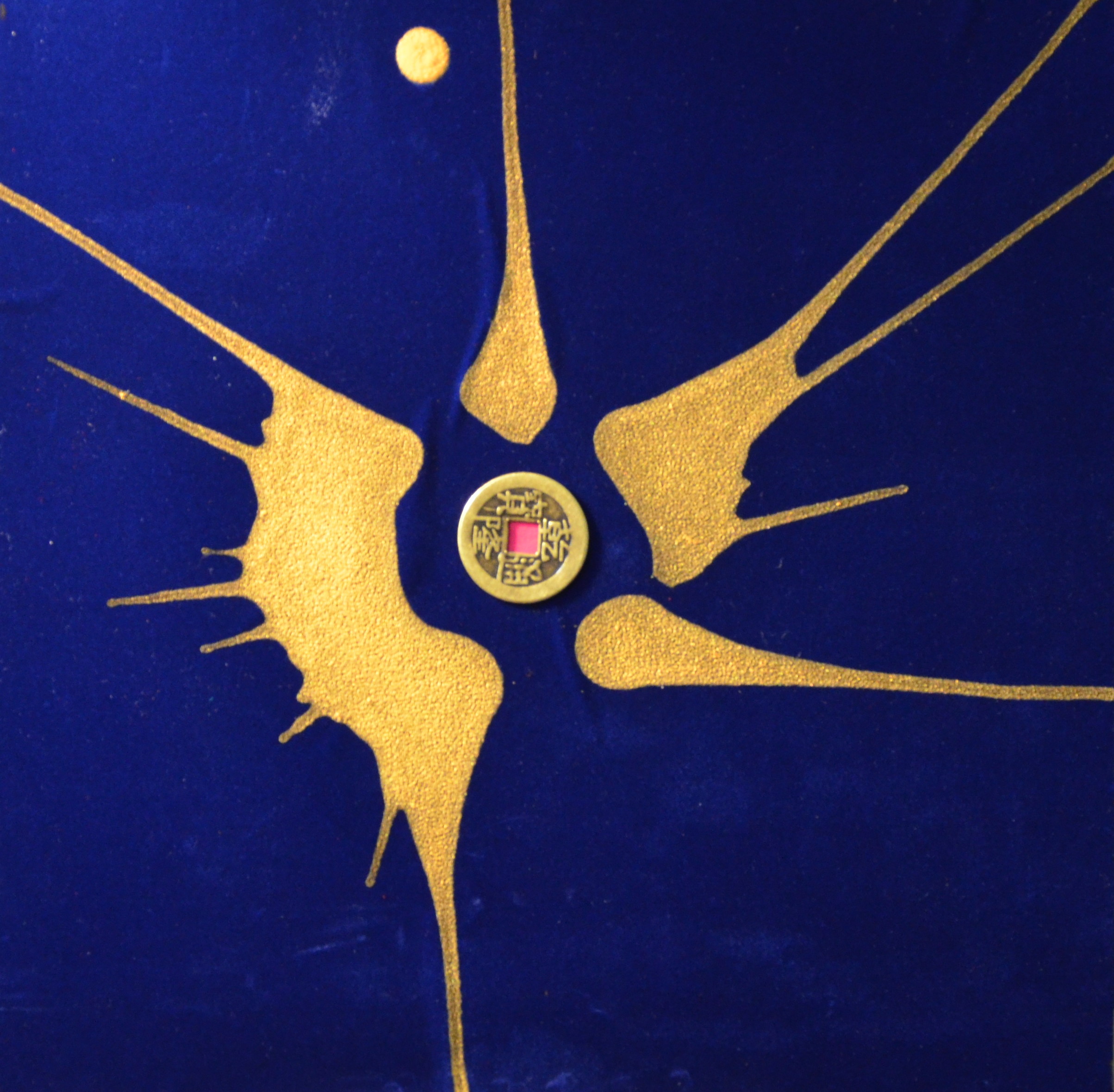 PROSPERITY VELVET #8

Tecnica: acrilico e moneta di ottone su velluto
Technique: Acrylic and brass coin on velvet

Dimensioni / Size: 23 x 23 cm / 9 x 9 in
Incorniciata / Framed: 33 x 33 cm / 13 x 13 in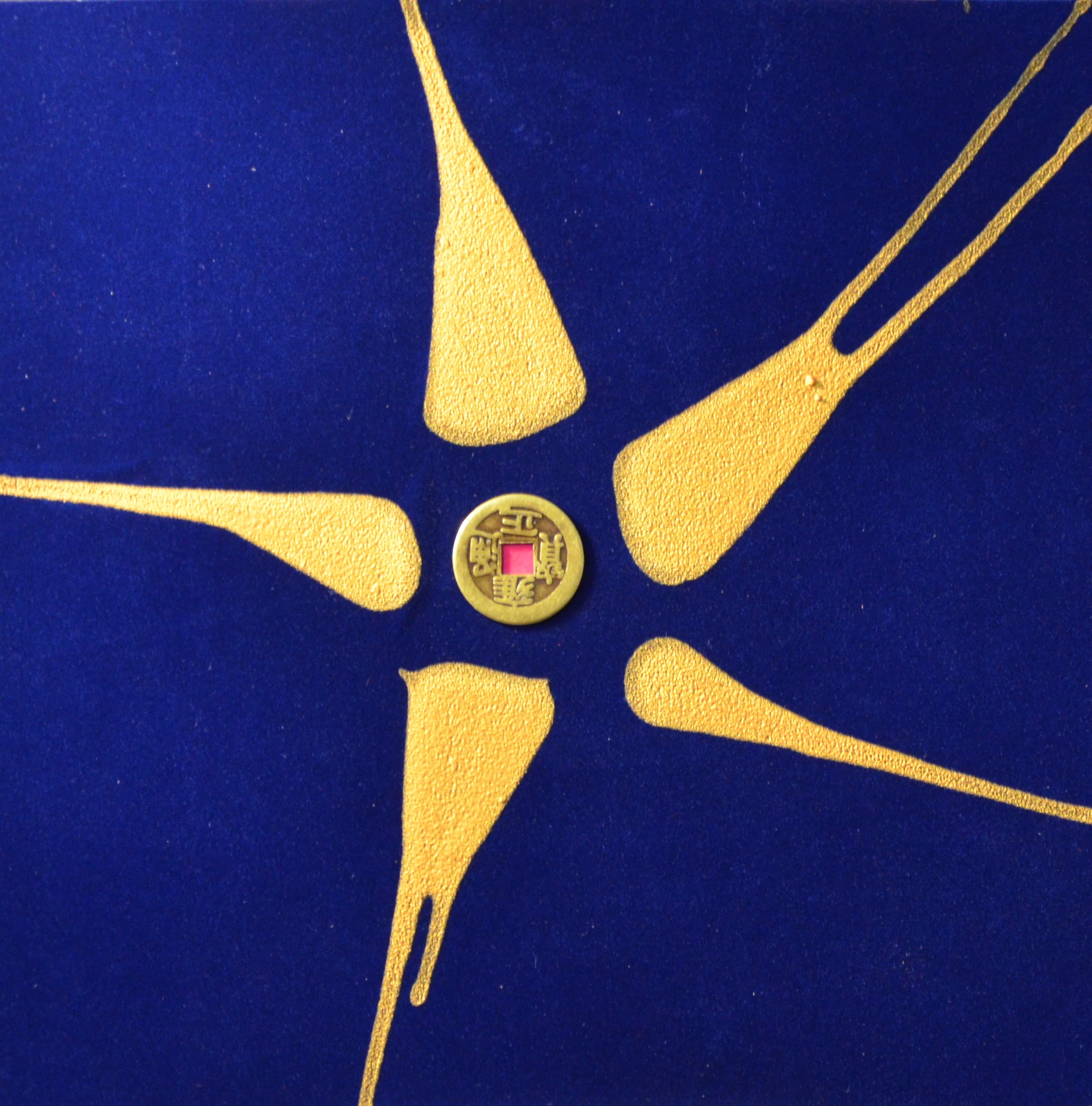 PROSPERITY VELVET #9

Tecnica: acrilico e moneta di ottone su carta
Technique: Acrylic and brass coin on paper
Dimensioni / Size: 23 x 23 cm / 9 x 9 in
Incorniciata / Framed: 33 x 33 cm / 13 x 13 in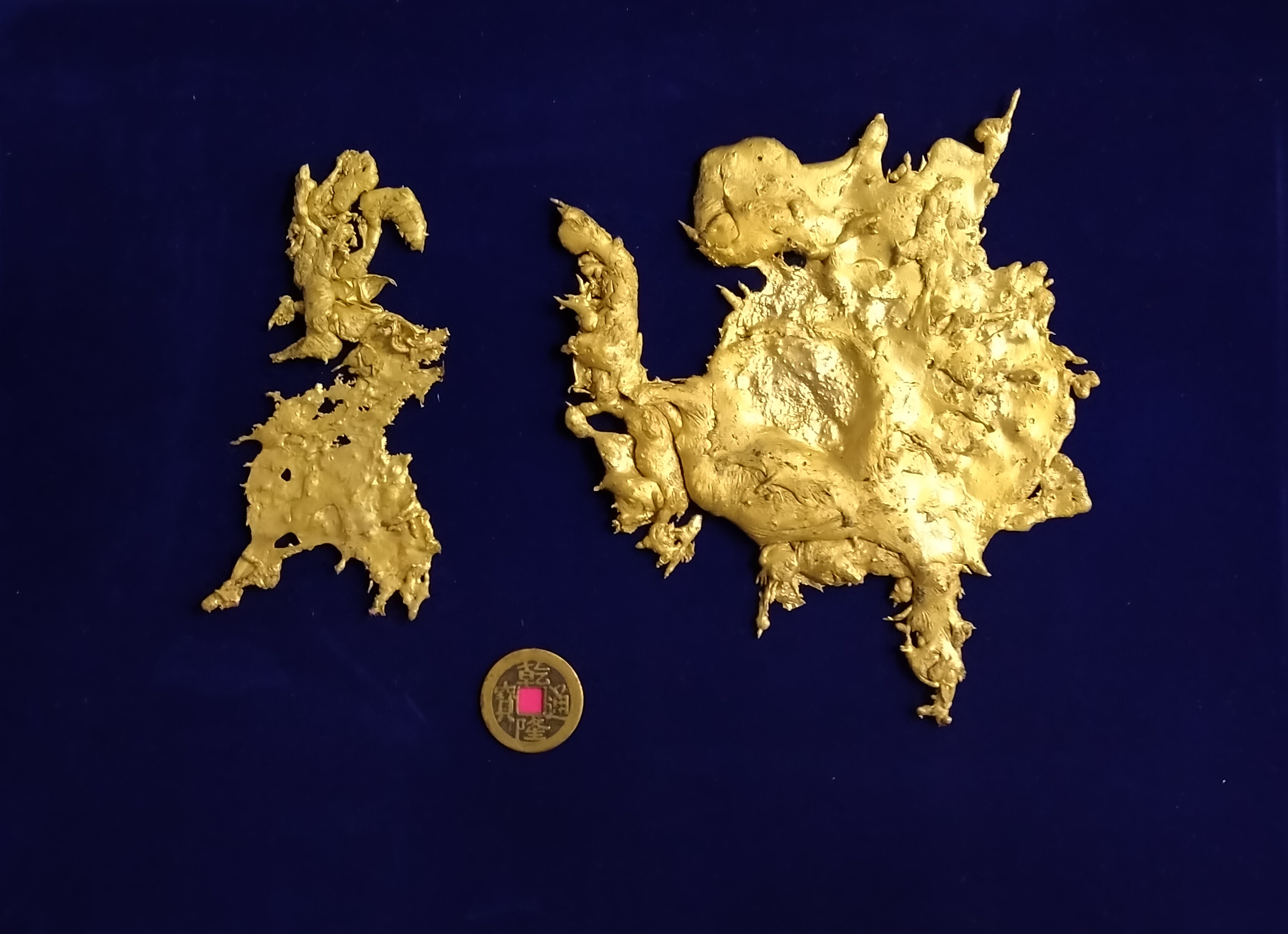 PROSPERITY VELVET #10
Tecnica: lanci di ottone fuso e moneta di ottone su velluto
Technique: cast brass throws and brass coin on velvet
Dimensioni / Size: 31 x 22 cm / 12.2 x 8.7 in
Incorniciata / Framed: 47 x 40 cm / 18.5 x 15.7 in