Virtual Exhibition

REAL ARTWORKS IN A VIRTUAL SPACE
An exhibition curated by Kerstin Petrick
1 - 30 May, 2020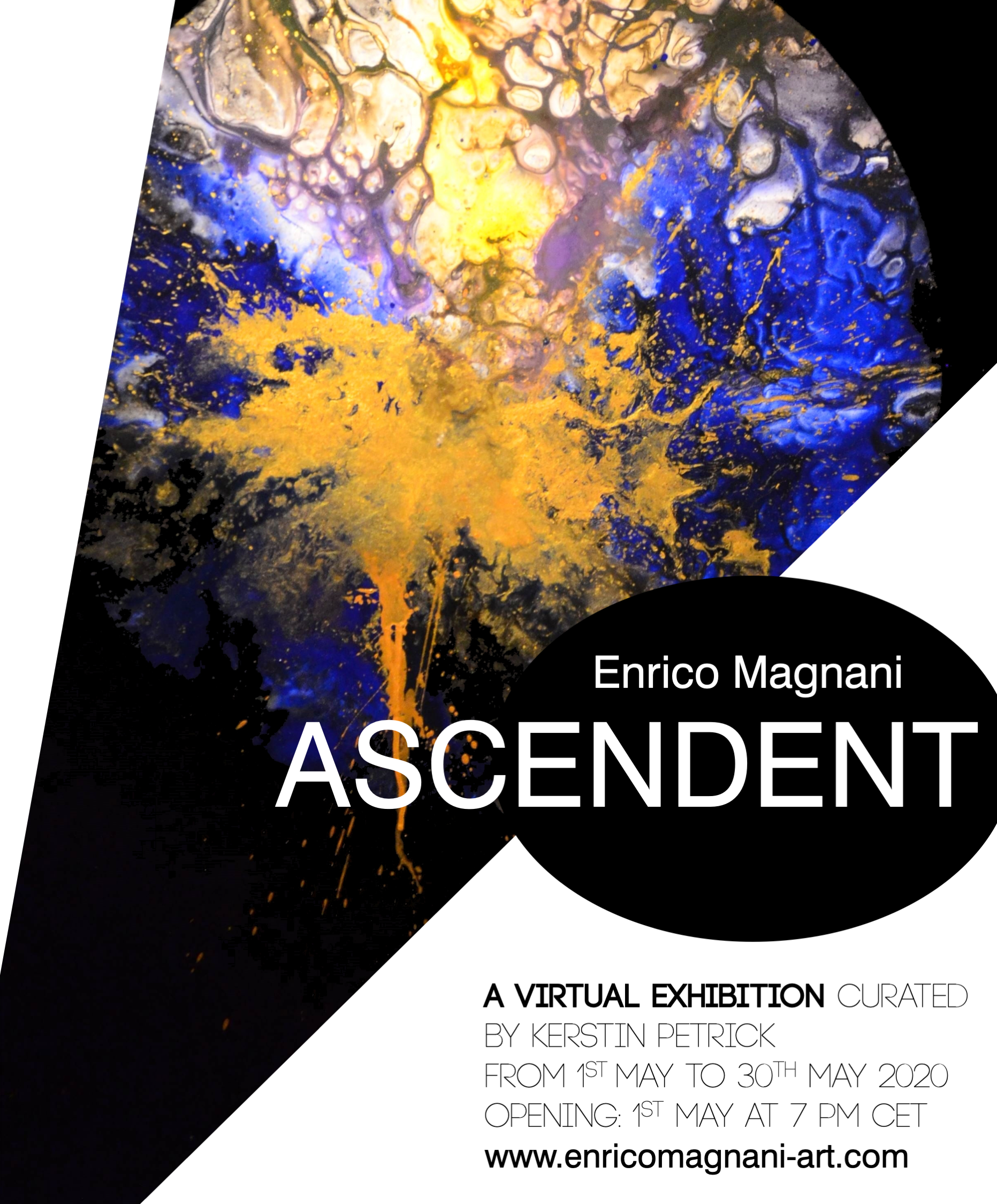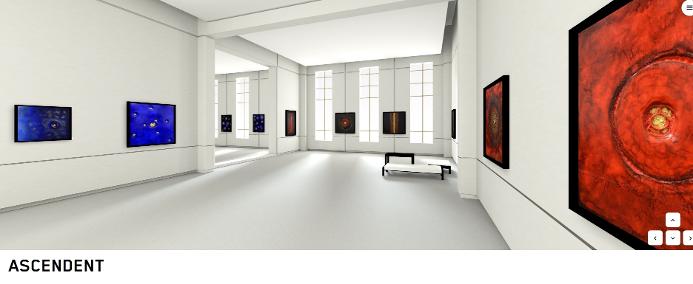 VISIT THE EXHIBITION using mouse or arrows.
To fully enjoy the exhibition enter the show and click on the icon here below then select "Enter fullscreen"
For more information on the artworks on display - contents, technical details, availability and prices - write to:
mail@enricomagnani-art.com
"There are minds that question each other, who desire the truth of the heart, seek it, strive to solve the problems generated by life, try to penetrate themselves and the essence of things and phenomena. If a man thinks and thinks well, no matter what path he follows to solve these problems, he must inevitably return to himself and begin by solving the question of what he himself is and what his place is in the world around him. "
- G. I. Gurdjieff -
***
A JOURNEY INTO THE METAPHYSICS
by Marilena Streit-Bianchi
The virtual exhibition of Enrico Magnani "Ascendent" curated by Kerstin Petrick is a journey into the metaphysics.
The show is set from the start into a futuristic rather cold white and minimalist environment, it could be so cold but, like in Stanley Kubrick's movie "2001: A Space Odyssey", the beauty, the transcendental and the pictorial art take you into a special emotional journey bridging the material to the immaterial, the earth to the cosmos. The artist, as a mythmaker, depicts the manifestation of humankind's universe in an evolving search and vision of psychological, cosmological, and spiritual realities. The paintings emanate a vital energy with matter being born and reborn in its different aspects, forms and colours. As a kind of strings of harmonic feature a rapid vibrato where immobility and motion get merged in a kaleidoscope of colours and materials. The visitor navigates in a free and out of time space staying at will in front of each artwork allowing thoughts and feelings to pervade the mind and the soul in a moment of introspection with no external disturbances. The reference to fundamental questioning in physics and astrophysics are represented in the second room by the artist vision of strings, multiverses, dark matter, and supernova. The culminating end of this particular travel is the Supernova artistic painting presented with a digital animation: a chaos as source of creation, of evolution: a new possible.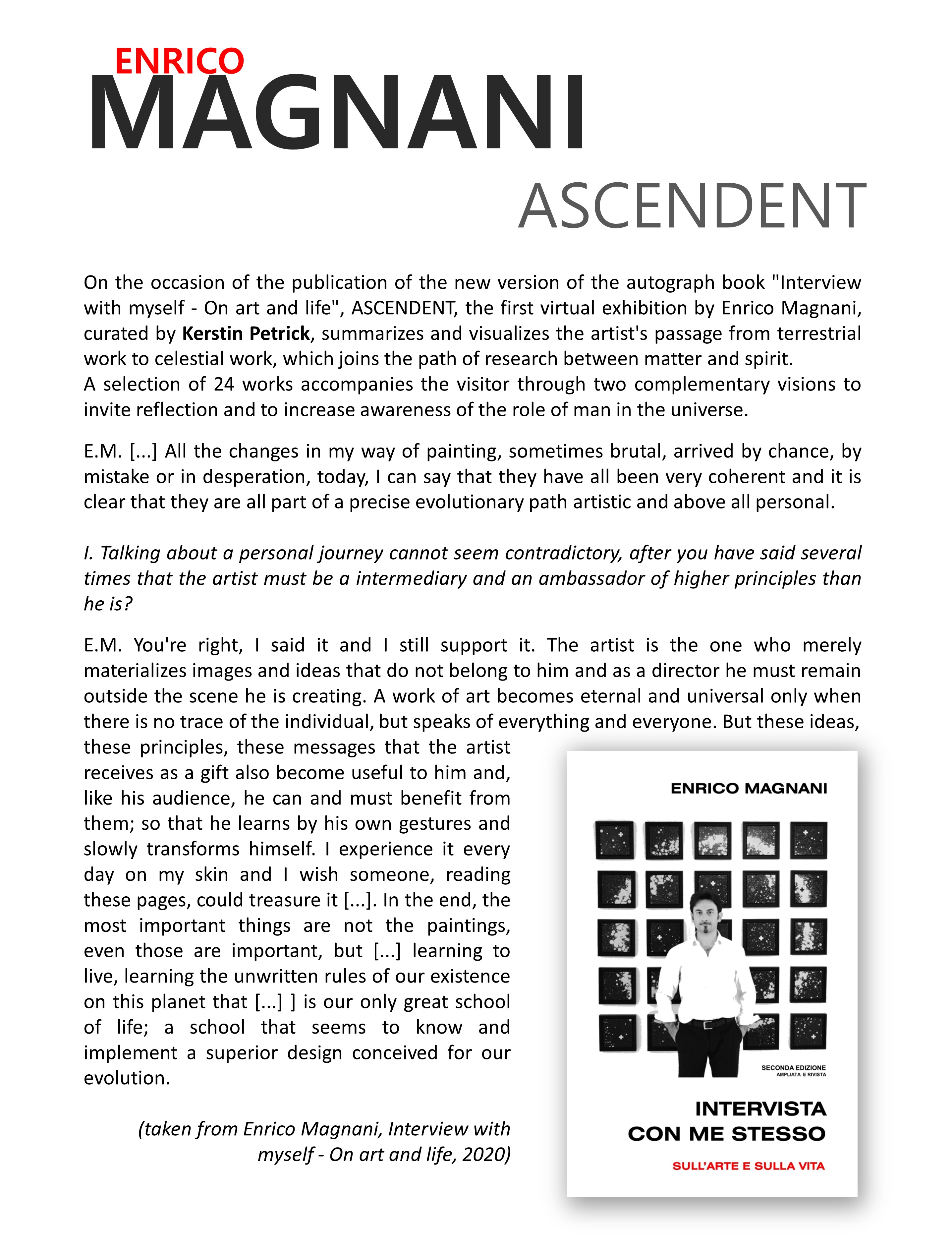 INTERVISTA CON ME STESSO- SULL'ARTE E SULLA VITA
POCKET BOOK
***
ANECDOTES, STORIES AND THOUGHTS - BEHIND THE SCENES OF A LIFE BETWEEN ART AND SCIENCE
Enrico Magnani's artistic journey told by the author and illustrated by 50 works that summarize 25 years of work.
Italian Edition (English edition coming soon!)